About us
Bill's hand-picked team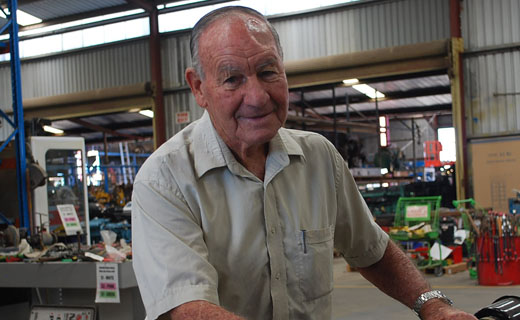 Bill meredith
Principle
Bill's Machinery was established 63 years ago by founder Bill, who starting in business as a licenced Electrical Engineer. After a short period, Bill saw the need to gradually change the business direction and concentrated on dealing and refurbishing Machinery from his very own workshop. Now with a huge 15 acre premises in Landsdale, just north of Perth, Bill's Machinery has cemented itself as one of the oldest, largest, and most reliable dealers in new and used machinery in Australia.
Awards
Winner – 2008 Visionary Award, City of Wanneroo
Winner – Businessman of the Year, City of Wanneroo
Graduate – Growth Program 6, Curtain University Business School
Inaugural Chairman of Kingsway Bendigo Bank
Founder of Bill's Share Trading Group
Founding member and ex Vice President of the Wanneroo Business Association
Life member and ex Vice President of Rustrom Club 49
peter meredith
General Manager
44 years' experience in all types of machinery, Peter is a licenced Electrical Mechanic. Married with three children, he enjoys spending time with his two grandchildren.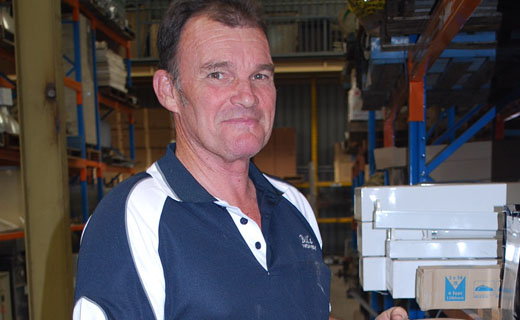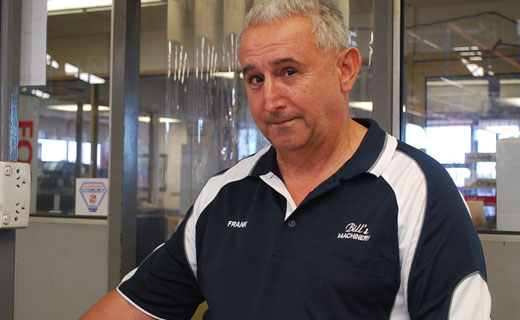 frank lenzo
Sales / Marketing Manager
Joining Bill's over 10 years ago, Frank has a long career in the mechanical industry. He is married with two boys, and is the voice behind Bill's monthly newsletter.
david regterschot
Sales / Stock Coordinator
Over 30 years of sales experience with new and used machinery equipment, David is your man when it comes to all things mechanical. Married with one child, he loves unpacking brand new machinery.